join me!
Through creativSOUP, I'll shepard you through my process, my creative thinking. I invite you to
join our community
and visit my studio for a
retreat,
or our next
Efflorescence Gathering.
Here, you can follow my creativJOURNEY of Healing in the Post-Pandemic World.
---
Follow the Efflorescence Movement!
Follow Nature's Cues
In this video created at the beginning of the pandemic, you can hear first-hand how I followed Nature's cues, to create a ten-foot polyptych painting called The Crossing. 
THE CROSSING
---
Join my mission of Healing
in the Post-Pandemic World
PB&J Manifesto
The world is FULL of grape jam right now. A day doesn't go by without a whole new menu of trauma for us to digest ~ while we are still trying to assimilate all that we swallowed yesterday! 
Trauma is THE GRAPE JAM ~ that sticky purple spread that's jamming us up right now ~ filled with emotional seeds of creativity.
Unexpressed e-motion seeds = wasted human potential energy!
It's time to channel our river of emotion and un-jam the sticky sandwich we're in!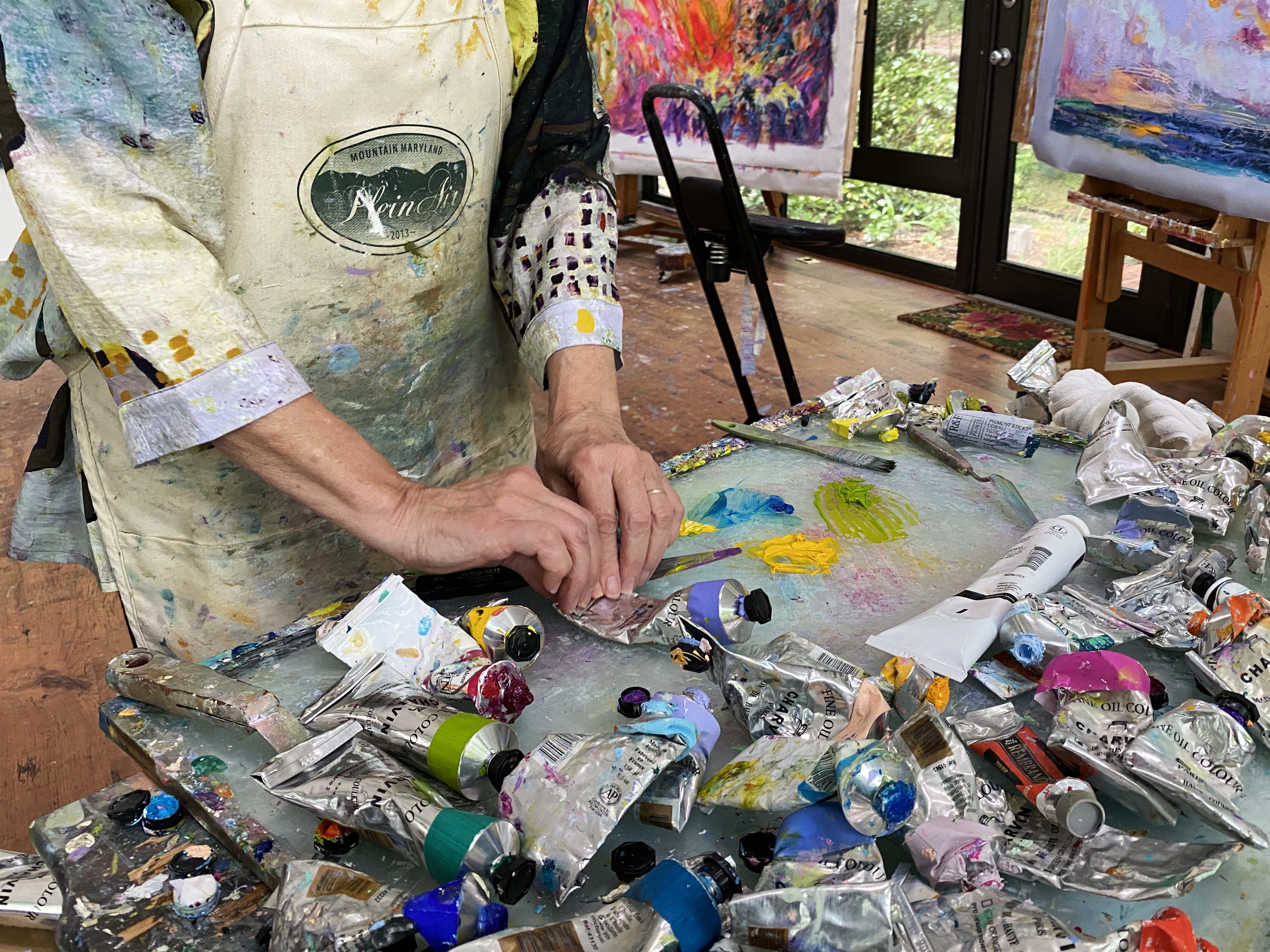 In my story you'll see how I used emotional color, (sticking me in the mud from the traumas) to catapult my artistry from the 'woulds' ~ to cross the river ~ into a world I create from my heart.
When I began FEEDING and NOURISHING my creativNATURE by incorporating my grape jam IN WITH the peanut butter and daily bread ~ my art and world transformed!
Invisible seeds in my grape jam took root and blossomed in DressME 2020, where The Crossing made its international debut, in a cutting-edge exhibition at M.A.D.S. Gallery in Milan, Italy.
Now a painting from my new Meadowlands collection called Blossom Joy is published in World of Interiors and House & Garden Magazines!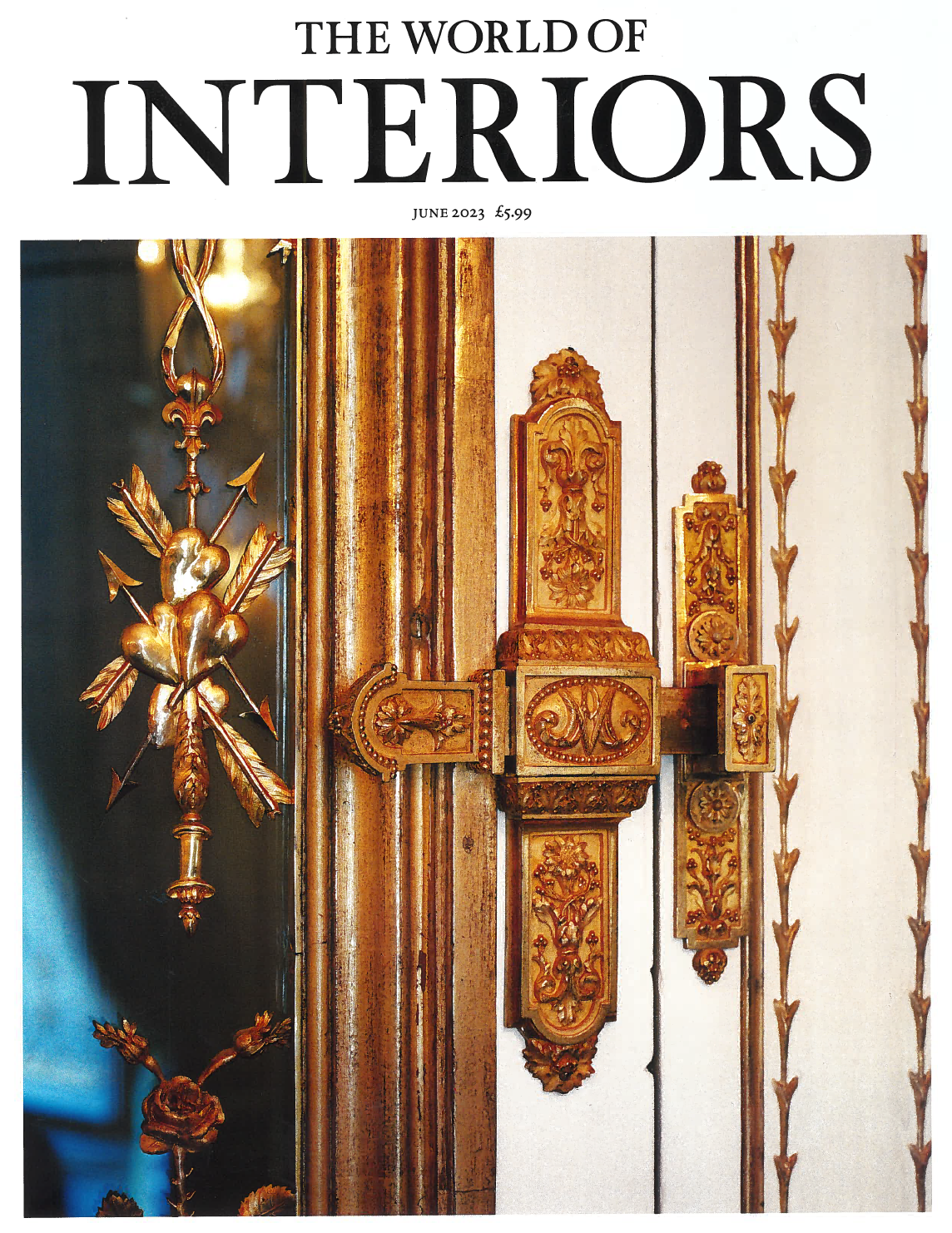 Small plein air landscapes I painted in The Sanctuary sprouted, transforming my 'woulds' into a series of visionary oil paintings.
These visceral artworks invite the viewer to embody the earth; Tango in the Heartland, A River Runs Through Her, Embodied Earth, Forevermore, The Gathering, The Crossing.
While immersive fiber art collages of silk and sparkling grit welcome viewers to manifesting efflorescence; Truly I Never Doubted You, Bloom Shimmer Sparkle, and Efflorescence.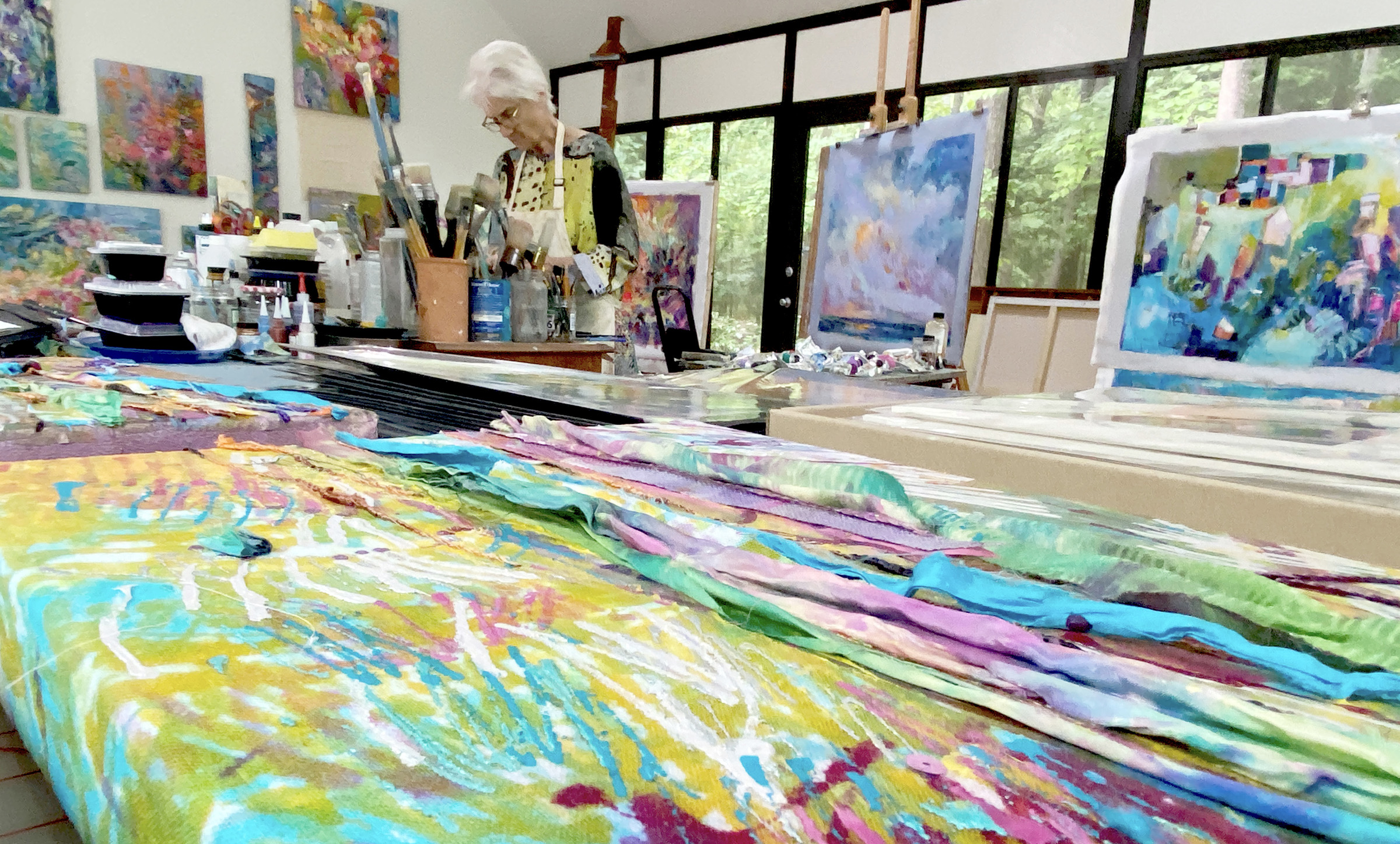 Have you been waiting for the right time to explore what you have felt all your life is IN THERE?
Our planet is ripe for creative expansion right now!
Inspire your creativNature at home with decor and fabrics designed from my art in the Blossom Joy Collection.


JOIN a creativCOMMUNITY and FLOURISH your creativJOURNEY!
Inspire Your CreativJOURNEY
The creativSOUP conversation transforms instructional art with recipes you've been using all your life. 
---
Join me in my studio for a collaborative creativJOURNEY fusing painting, drawing, printmaking, fiber art, gardening, design, poetry to inspire your own unique creativNATURE!
 
COMMUNITY
creativSTART
Start & Go at Your Own Pace
$75
per month
MOST POPULAR
Feed Your creativHEART
$199
per quarter
BEST VALUE
Nourish Your creativSOUL
$499
per year
Fees are NOT refundable. You may cancel at the end of your paid period. 
---
Learn my Secret of creativTENSION
In this revealing video, you'll see INSIDE my raw creative process. Alone in my studio on a grape jam day, you'll hear my thoughts, as I transform e-motional seeds into art that expresses my heart.
---
Join me in the creativSOUP community & watch Let Me Bloom today.
Follow the Efflorescence Movement!
Stir up Vitality with 'Art & Soul