What is Efflorescence?
Webster defines efflorescence as "the process of developing and unfolding as if coming into flower, periods of intellectual and artistic efflorescence . . . a fullness of manifestation."
You can see this reflected in my art. Over seven decades, periods of drought, planting, mud flats, seedlings, wildflowers, and now efflorescence! Drawing my inspiration from earth, sky, water throughout the Chesapeake Bay Watershed and beyond ~ nature's colors and harmonies have brought my expressive artistry into flourishing blooming season!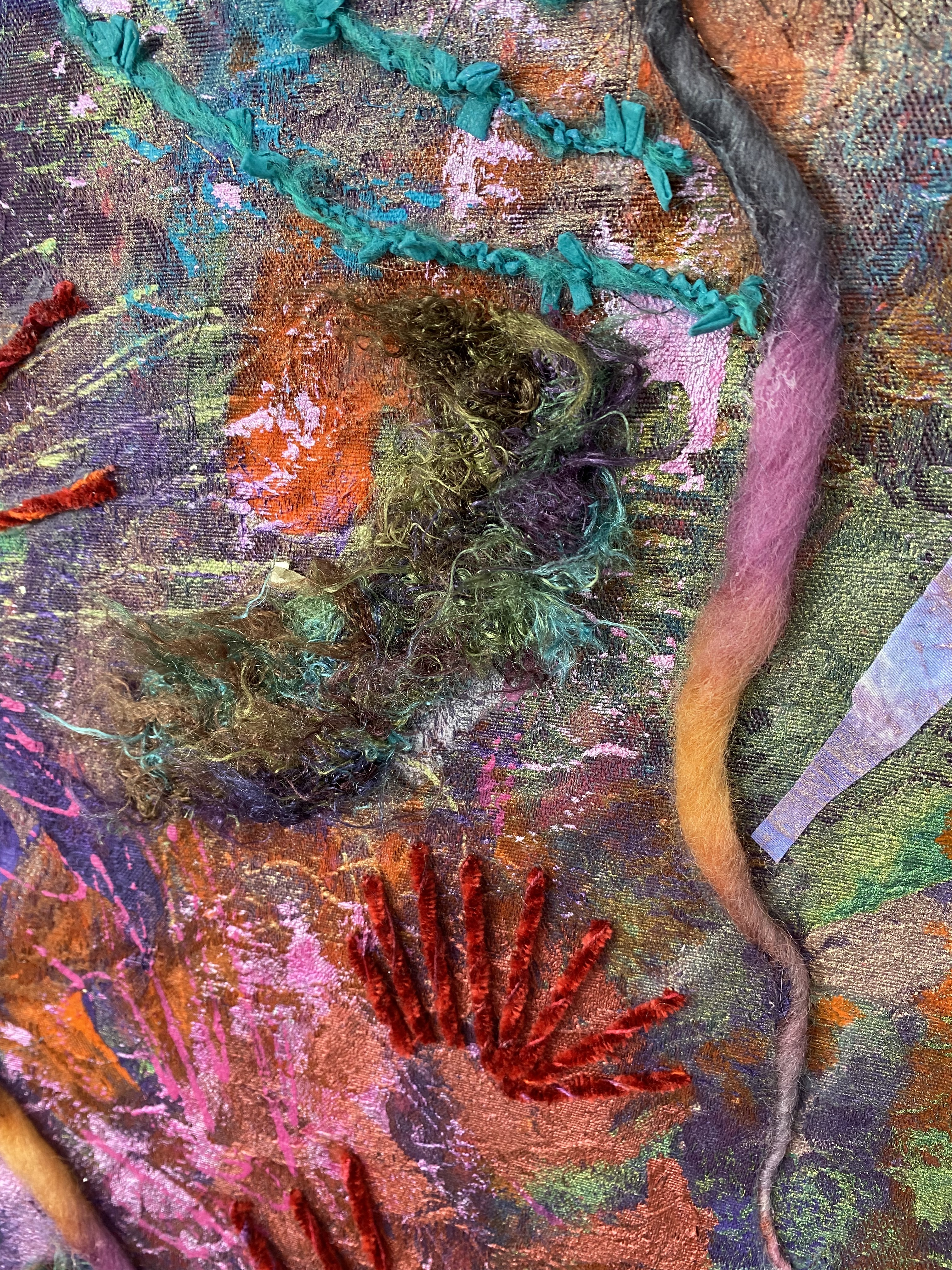 My studio overlooks my pond garden, winter sunlight floods in. Working on multiple series, I find ideas cross pollinating, sprouting unexpectedly simultaneously. Waking before the sun, my sketchbook fills with snippets from dreams before my coffee disappears.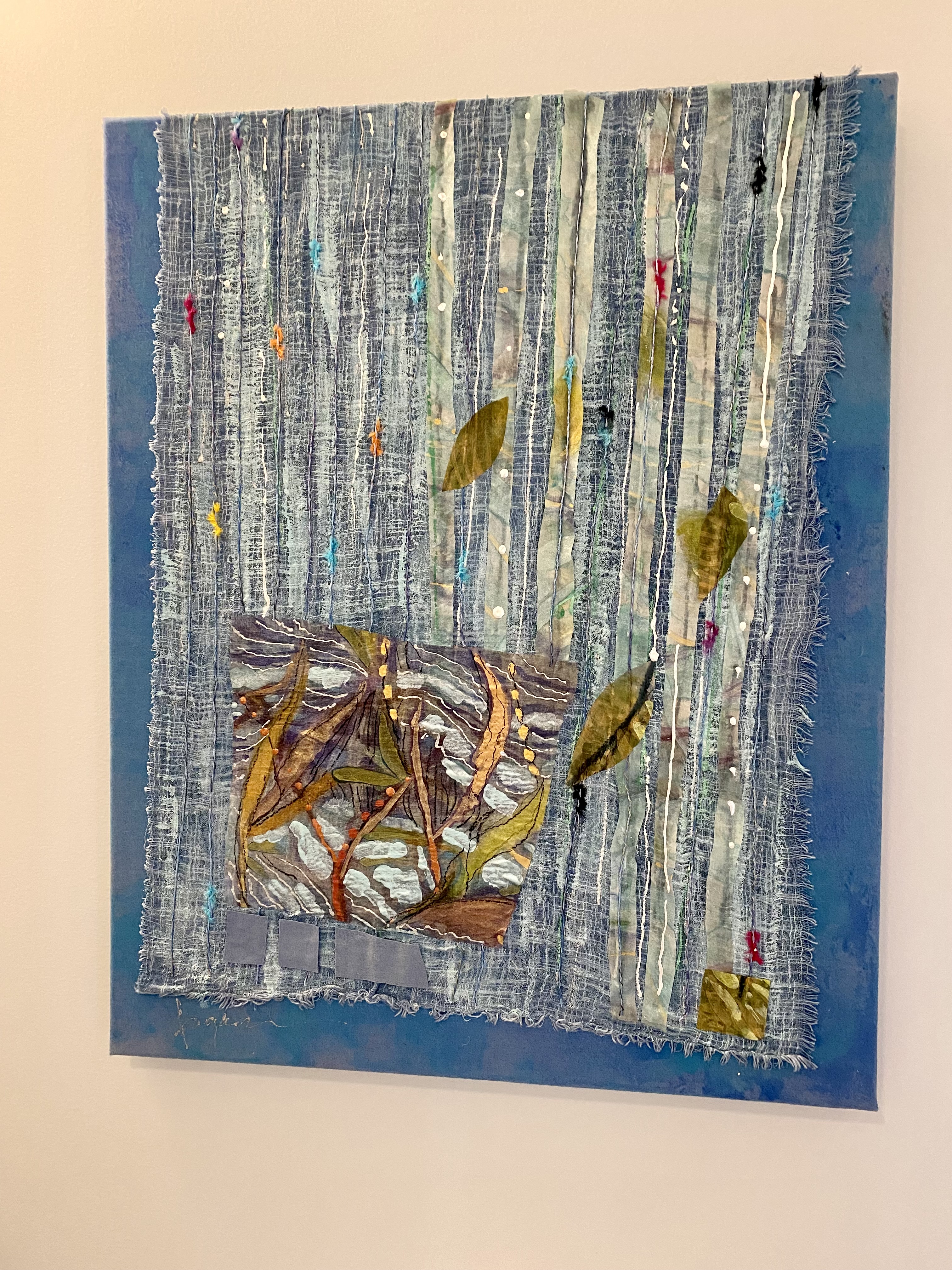 Rearranging pieces of hand painted silk, wool, and linen on a Winter Solstice theme conceived decades ago, I find myself just now coming into bloom. Two paintings called Paradise await me on the easel, their whimsical willow charcoal detaila etched into wet oil paint reminiscent of paintings in my Mountain Dream series from years past.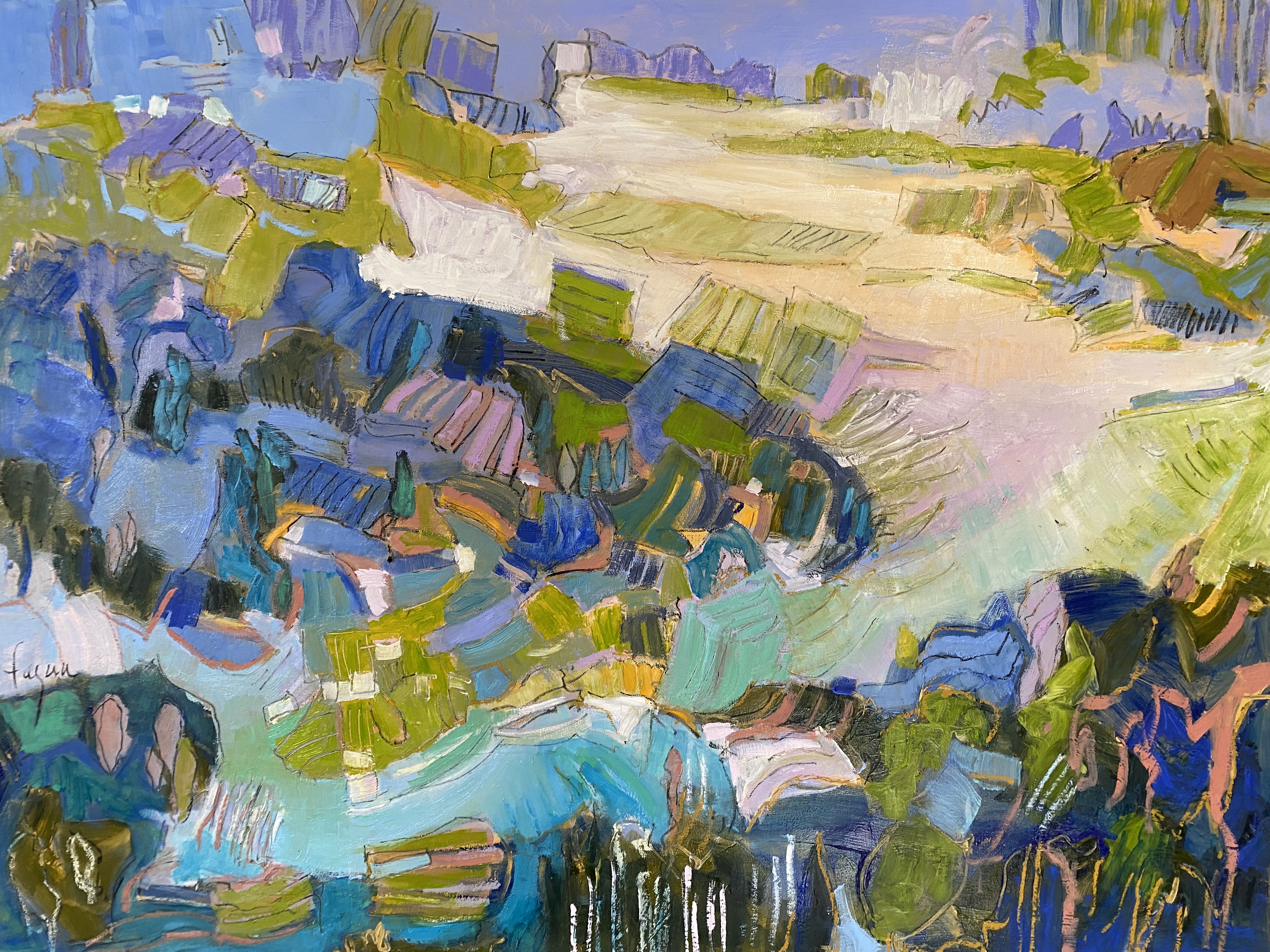 Paradise I, oil and willow charcoal on canvas, 30" x 40"
I am humbled to witness Mother Nature bring me into my blooming season. Yes, I tried to rush her! Alas, mother knows best in her own time. Honoring her in myself ~ my daily practice!
from Inspiration to heART ~ see it all!
Hear the inspiration behind my newest oil paintings, pastels, acrylics, watercolors, collage, fiber art, and one-of-a-kind rugs, fabrics, home decor ~ and stir up the healing power of color.
Are you someone who wants to know how I do ALL that I do?
How I process oil paintings, pastels, fiber art, designs for rugs, fabrics, decor, the whole creativSOUP story???