How to Follow a Thread of Inspiration?
Circle of Life Message from the Other Side
Tears welled up as I carefully drew the tenuous circle I'd seen in the vision. Near and far, the space opened up 3-d > 4-d then tranformed into a vivid 5-d dream experience showing me the message of my newest painting collection!!!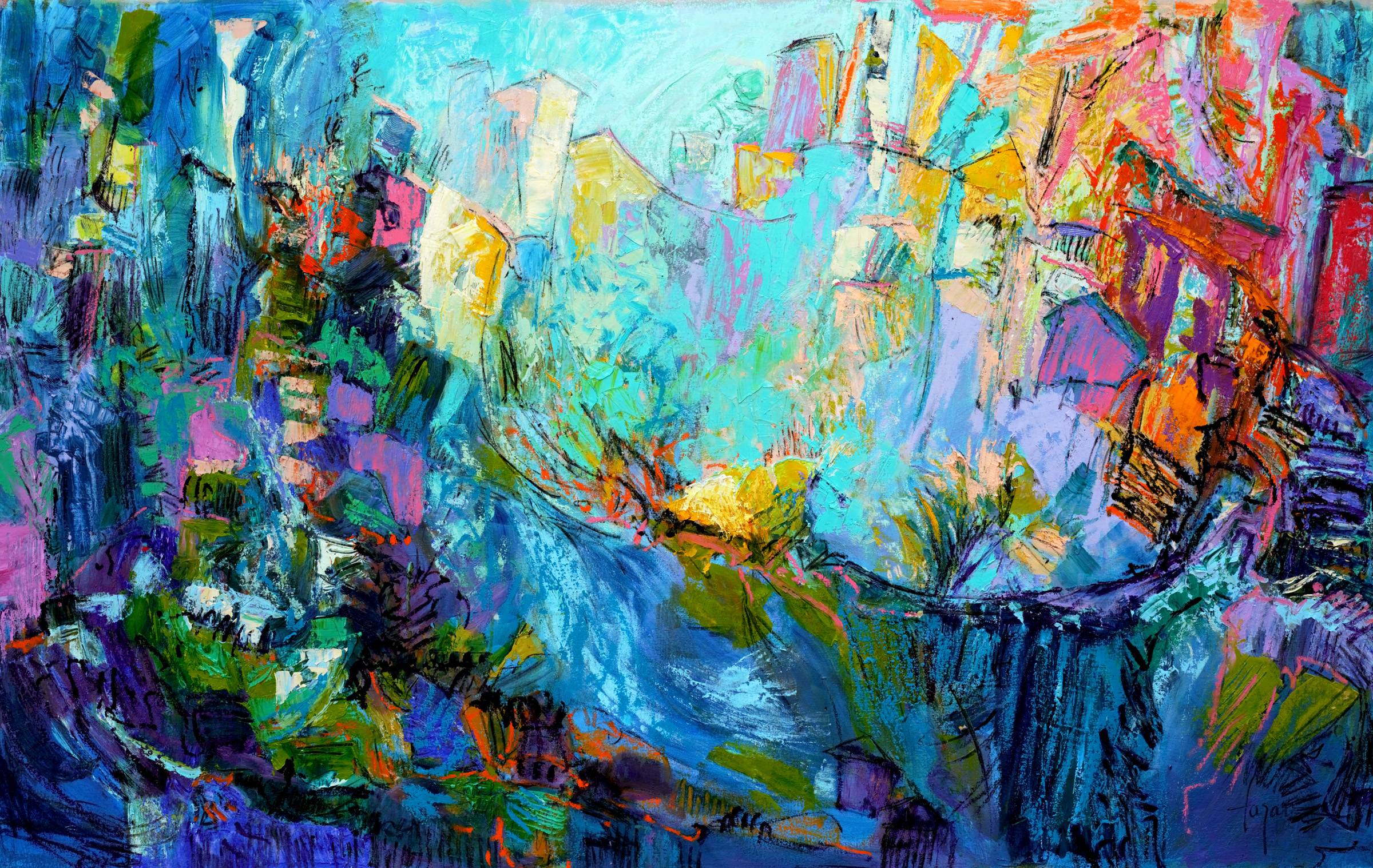 Dream: "I arrived without my baggage. Mom was with me. I was 'out there' and now I'm back here in this body of work: Circle of Life. Come and go as you please. At times you reach across the veil ~ and then return to your physical limitations. Rest! Be present. Enjoy life and all its mysteries!"
Celebrating seven decades, I am thrilled to share the fruits of my passion with you! I literally began this painting with the idea of another in my 'mountain dream' series, only to be interrupted by the appearance of the figure in the lower right. She looked as if she was conducting a symphony and I wanted so much to be her! You know, in control of everything:)
I tried to 'finish' the painting without losing her. But alas, she grew dark and I had to let her go. That's when the circle appeared, opening the light across the veil with a three dimensional circle. The only remains of the figure is the torch in her hand and a fifth dimension experience of being with my mother again to share with you.
___
​
from Inspiration to heART ~ see it all!
Hear the inspiration behind my newest oil paintings, pastels, acrylics, watercolors, collage, fiber art, and one-of-a-kind rugs, fabrics, home decor ~ and stir up the healing power of color.
Are you someone who wants to know how I do ALL that I do?
How I process oil paintings, pastels, fiber art, designs for rugs, fabrics, decor, the whole creativSOUP story???